Tag Archives:
waterscape
---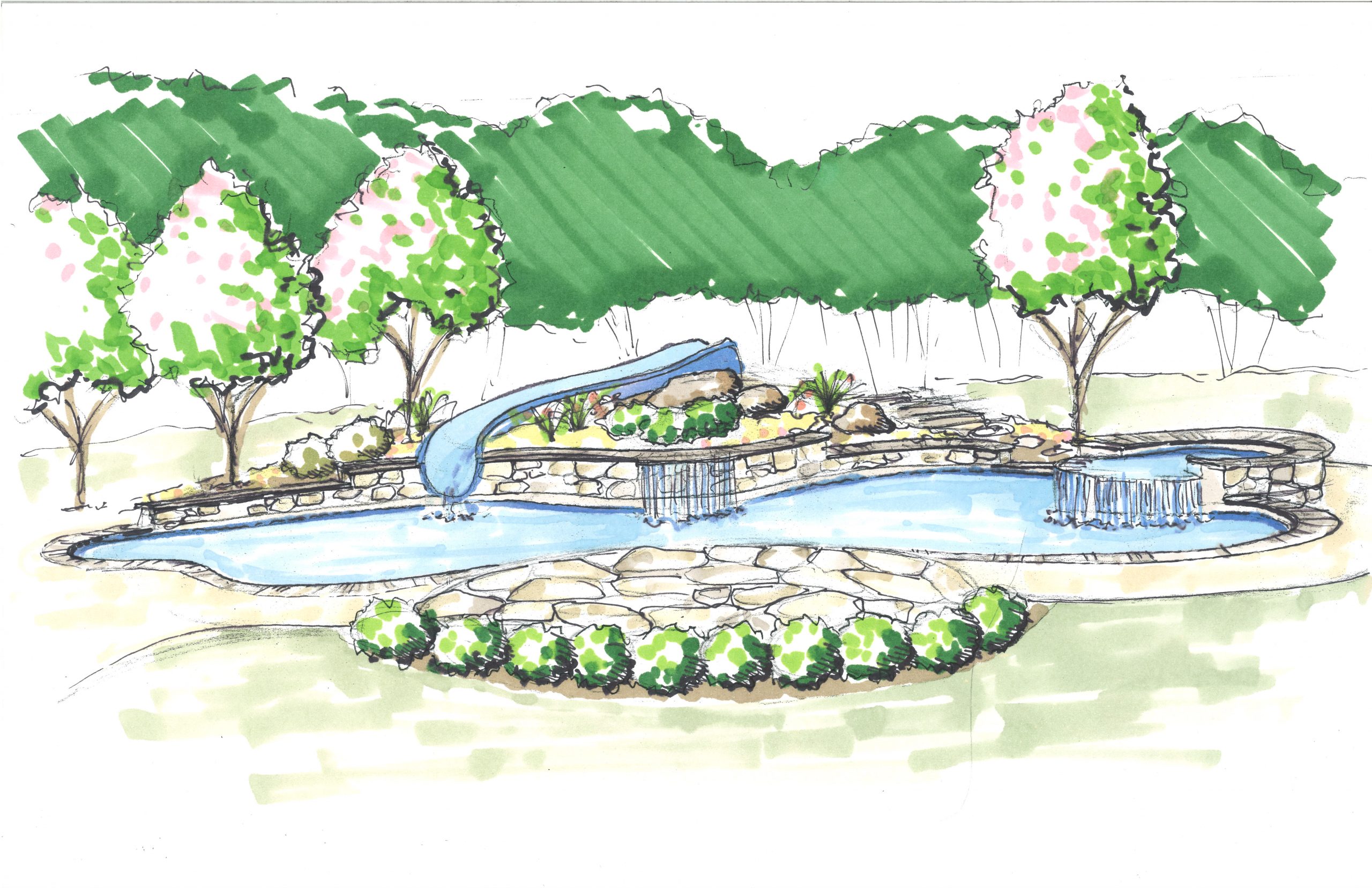 This is the first in a series of articles on how water and space work together in creating an indoor-outdoor environment that adds beauty, harmony, functionality and enjoyment to your home.
By Chris Volk
Without a doubt, long-term enjoyment of your pool and hot tub depends on the quality of the system, from concept and design to installation. Reliability has to be engineered in from the beginning. But there's something beyond great engineering that takes an installation from reliable into the realm of enchanting. That's where the art of the design comes in.
I've long been an avid student of design. One of the best classes I've attended on the art of designing custom pools was presented by instructor Kate Wiseman, the principal designer and founder of Sage Outdoor Designs in San Diego, CA.
Kate's presentation and practical exercises centered on understanding how good design encompasses five elements:
Line
Shape
Color
Texture
Space
I like to start a project with the space. How you allocate your space shapes all the steps that follow. You can't unpour the concrete when you find later that the pool should been located in a different spot.
Look beyond the default location
Your pool site is the point where a designer's eye for space becomes critical to the success of your plan. More than likely the optimum place won't be the middle of the yard, though there are reputable pool contractors that make it their default location. Too often, a pool in the middle dominates the entire yard and makes for awkward placement of every other element.
When your design team conducts its site inspection, they'll look for ground conditions that impact location, such as ground water or soil composition. Onsite inspection also helps identify visual features beyond your property that are to be emphasized or minimized.
Even before inspection, I like to develop a deeper understanding of how you plan to use your pool and what you want to experience. The uses and experiences you wish to enjoy influence how we'll orient your pool to the sun, deal with environmental conditions, such as shade, prevailing wind, topography, scenic views, and privacy.
Empty space and design
The space you don't fill is an essential element of good design. In thinking of pool location (and placement of other major elements), leave room for negative space.
Empty space provides room for things to breathe. It eases the movement of people and air. And it leaves a place for your eyes to rest. Whether you're looking to create a relaxing or exciting environment, space plays a major—though often hidden—role in realizing your vision.
Up next: Shape and Organization
In the next installment I'll look at the shape of typical pool spaces and how shape influences the organization of your space.