"Spools" The Joy of Small Space WaterSpaces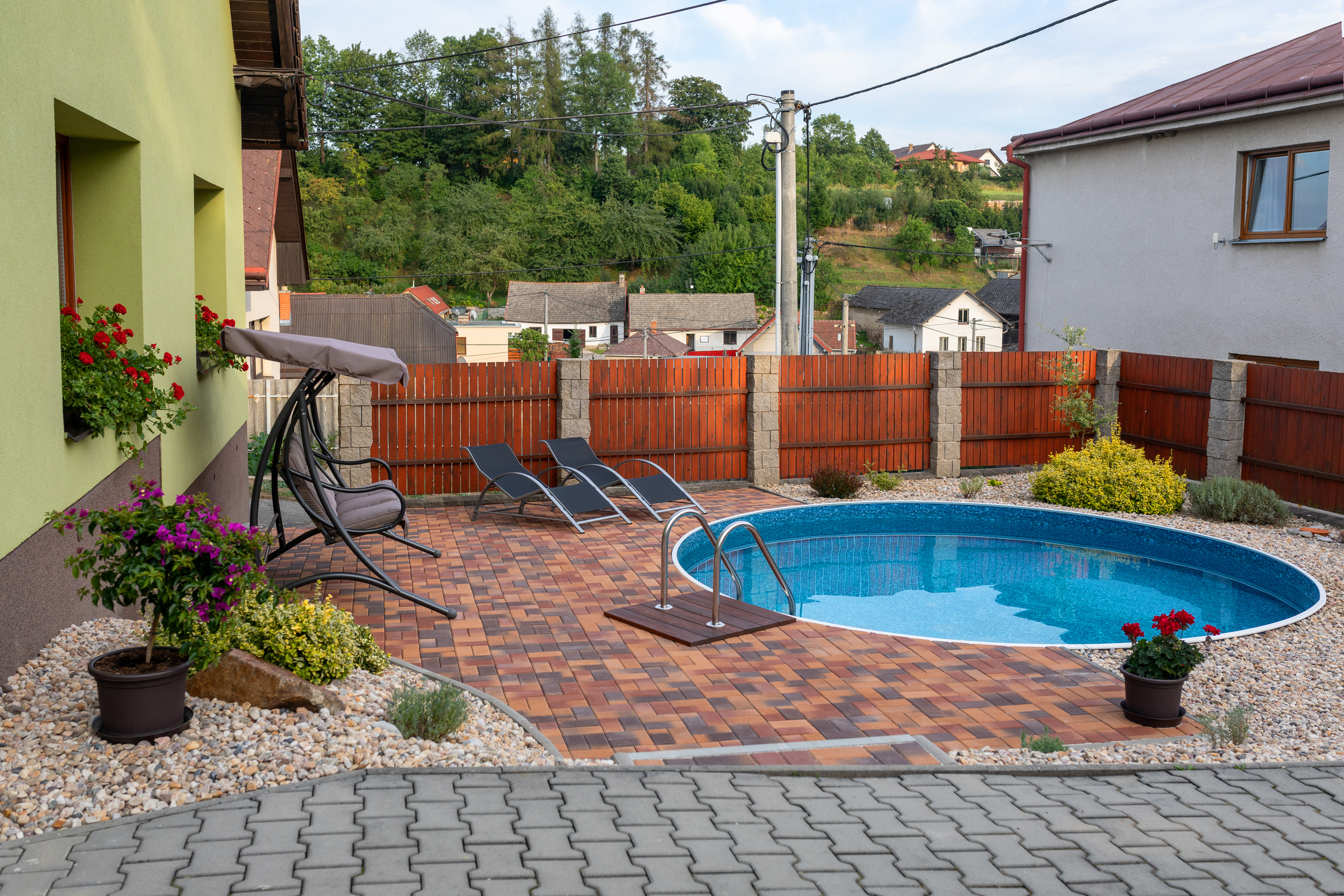 There's a small space trend that has become really big in custom pools. They're called "spools," and they're popping up everywhere. As a designer and builder, I like the challenges small spaces present. You have to do more with less space, and that focuses everyone—clients, designers and builders to think differently.
There are many reasons why people are going to spools:
More work from home and staycations may have been driven by COVID-19, but the trend is here to stay.
People with smaller lots want to get out of the house without leaving home, and a small WaterSpace is the answer they're looking for.
Those unspent travel and resort budgets are going into home improvements, including bringing the resort atmosphere home.
Thinking small is almost always more environmentally friendly.
The advantages of smaller luxury
If you're thinking a small WaterSpace offers a more affordable luxury environment, you're probably right. Unless there are unique site problems, smaller costs less than bigger, but to get the luxury feel, it's going to cost more than plopping a pool or spa in your yard.
A smaller space generally reduces the cost and complexity of a project, but you're going to put some of those savings into upgraded materials and amenities. It's like buying the best model in a mid-sized luxury car. It's certainly not an economy car, but it may be the right size for you. When smaller fits your needs better than bigger, it's a nice bonus to get a more comfortable fit for your budget as well.
Small WaterSpaces on bigger properties
Interestingly, it's not just small homes or odd-shaped lot owners who are looking to create a small custom pool area. I'm getting requests from owners who already have large pool installations and want to add a small, quiet retreat.
I think of it as the outdoor equivalent of the smaller rooms where I often meet couples in their homes. One room in particular stands out in my memory. It was a tiny, cozy room barely big enough for the three of us, situated just off a huge living room.
Those grand living rooms are great for entertaining large gatherings. The small room, however, is so much more comfortable for a few people—or simply being alone. Customers often tell me a small private room is their favorite room in the house.
You can experience the same thing outdoors. A small WaterSpace serves different, more personal needs. The big pool space is wonderful for big families and entertaining. But sometimes you need a space that provides a more intimate setting.
Start small; grow bigger over time
Starting small is an attractive alternative for those with bigger lots who aren't ready for a big custom project. Consider the advantages of starting small and growing bigger over time:
Think smaller when you don't have time for the disruption of a big project
Start small now and learn from your experience before going big
Spread your investment over a longer period
Starting small and growing bigger is a smart move, but only if you begin with a master plan. A good plan now will save a great deal of money as you enlarge your WaterSpace in the future.
Finding space for a small WaterSpace
Small lets you think beyond the backyard. People are putting stunning small pool environments in side yards, interior courtyards, and even front yards.
Courtyards are especially interesting spaces. I recently created a courtyard WaterSpace in Moorestown, NJ, between the garage and the house. You can create a courtyard in just about any space. Courtyards offer more privacy. They provide a peaceful, restful space. Customers often include a place for meditation and prayer. It a wonderful place to read a good book, have a quiet conversation, or be alone with the one you love.
A space for comfort and pleasure, retreat, and entertainment
Finding comfort at home sometimes means being able to be alone, but humans need the company of others to thrive. It's no accident that in addition to the "spools" name, small pools are also called "cocktail pools."
Small spaces can be created for entertainment as well as quiet contemplation and relaxation. You don't have to design for one at the expense of the other. I urge clients to be conscious of both needs when planning their WaterSpace—whether big or little.
Small space, layered elements
Good small spaces are layered with interesting sights and soundscapes. On the surface they seem simple, but they pack in a lot of elements to create and sustain that feeling of simple ease. It's very much like finishing a large space, just on a smaller, compact scale. You'll want to consider some combination of these elements in your small WaterSpace:
Small Pools (spools): Depending on the space and your interests, small pools or spools can range from a lap pool to a plunge pool. Spools are anything up to 120 square feet; so a lap pool could be 3 feet wide by 40 feet long and 4 feet deep. Plunge pools can be as simple as the popular "steel tub" solutions to a custom-shaped in ground pool.
Spas and Hot Tubs: A custom spa can be integrated with a pool or stand alone. Manufactured spas offer lots of options and sizes. We like the Bullfrog spas. I think they're one of the best engineered spas you can find.
Water Features: Water features that enhance a small space environment include fountains, falls, water walls, and a pond or reflection pool. In addition to their visual impact, many of these features add to the soundscape and can provide white noise to neutralize outside sounds.
Decks, patios and pergolas: Finding room for you to relax and enjoy the sun and shade can be a challenge for some small spaces. These features—creatively placed—add immeasurably to the pleasure you'll derive from your WaterSpace.
Other essential elements: Lighting and sound system, green space, fencing. and walls.
Outdoor living: A kitchen area, a small poolside dining area and, for cool evenings or an extended season, a fire pit, gas or electric heaters, and sauna.